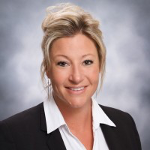 Natasha Schlinkert
Chief Operations Officer
"There is absolutely nothing we can't accomplish with a well laid strategy, hard work and a determination that failure is simply not an option. Let's do it!"
Mrs. Schlinkert holds a Master's degree in Healthcare Administration with a focus in finance and health informatics. Natasha brings over 20 years of healthcare Revenue Cycle Management experience, including sharing in the success of urgent care and mammogram clinic start-ups. Her expertise includes strategic process improvement evaluation for hospitals, physician groups, and ambulatory surgery centers. Natasha possess a strong background in accreditations, patient access operations, billing and coding best practices, denials management prevention and resolution, accounts receivable collections operations, Lean Six Sigma initiatives, establishing key performance metrics, compliance auditing, business development and acquisitions/mergers.
Natasha was formerly President of Capital Financial Synergies, a Revenue Cycle Management Company in Anaheim, Ca. Prior to her success with Capital Financial Synergies, Natasha expanded her career in California Workers Compensation where she litigated files on behalf of physician groups and facilities at the California Worker's Compensation Appeals Boards throughout southern California with Pinnacle Lien in Corona, Ca. Natasha went on to lead a charge in Patient Access, Clinical Revenue Integrity, Patient Financial Services, and AR Custom Solutions with Conifer Health Solutions in Frisco, TX, Served as Chief Operations Officer for  Health Business Solutions in south Florida, and lead charge in the successful implementation and development of Robotic Process Automation at Vohra Wound Physicians before joining Zymeda as our Chief Operations officer.
Natasha has also been a member of numerous professional and non-profit organizations, and has participated as a guest speaker at various healthcare and revenue cycle centered conferences.