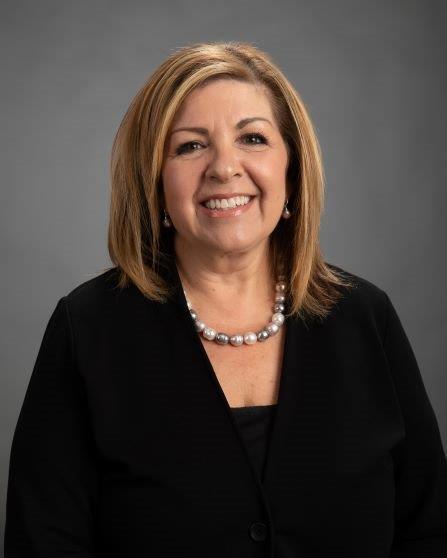 Helene Beilman-Werner
President & CEO
"I'm a problem solver – the bigger or more complex the problem, the more fun I have solving it."
Helene Beilman-Werner brings over 20 years as an accomplished senior executive and healthcare leader. Prior to leading Zymeda Provider Solutions, Ms. Beilman-Werner provided consulting services including the establishment of a start-up infrastructure for a hospital system administration in support of existing managed care business, identifying key performance metrics to monitor and project financial and utilization trends with supporting data requirements and reporting these metrics. She has also been responsible for the creation of hospital/physician integration strategy in anticipation of Accountable Care Organizations (ACO) and Health Care Reform for various physician groups and hospitals.
Ms. Beilman-Werner served as President of Arcadian Management Services where she was responsible for the strategic direction and management of the MSO operation with annual revenue of $180M. This included management of the claims administration, health services, business development and contracting departments as well as providing overall leadership, growth, and administration for all aspects of MSO operations to achieve the organization goals and objectives around client retention, profitability and growth. Prior to her role at Arcadian, Ms. Beilman-Werner spent ten years as Executive Vice President and Chief Operating Officer for Primary Provider Management Company where she was distinguished by a history of success in delivering exceptional operational and financial results for this $65 million MSO while growing the organization from 25,000 members to over 240,000 during her tenure.
Additionally, Beilman-Werner has been involved in several start-up and turn-around companies including CalOptima, PruCare Senior Plan, FHP Senior Plan and Blue Cross government programs and was successful in delivering high functioning teams and creating efficiencies resulting in strong financial performance throughout the organizations. She is recognized as an industry leader and has testified before state regulatory, senate and assembly committees for positive changes in pending legislation and policy implementation. Beilman-Werner holds a Bachelor of Science degree in business administration from California State University, Long Beach and FACHE board certification from the American College of Healthcare Executives.
And while Helene is at the top of her game as one of the most sought healthcare executives and consultants in Southern California, she and her team pride themselves on their relationships with clients. So let's dive in and get to know who is the guiding force behind Zymeda:
What do you enjoy most about your job?
The ability to help our clients with the challenges of running a practice. The variation of what happens on any given day, it's never the same and never gets boring. I'm a problem solver – the bigger or more complex the problem, the more fun I have solving it. Our physician clients are great doctors and just want to focus on taking care of their patients, so I am rewarded by knowing we are working just as hard to help them with the "business" of running their practices. 
What inspires you most in your life and at work?
Taking the complex and making it simple. I am inspired every day by both people I know as well as strangers in the simple things they do to make others feel better. Not just physically, but mentally too. Opening a door, buying coffee for the car behind you, telling someone they have a great smile. It's a lot of the little things that make me always want to do better. 
What is your spirit animal?
Welp, the quiz I took says my spirit animal is a whale. "Strong inner voice, and always follow your own truth. Because you are so in touch with reality, you are self-aware and don't get involved in drama. You have strong bonds and emotional ties with those you love." 
The second choice said it's a bear."Strong and confident. You are a natural-born leader, helpful, and often in charge. The bear also represents the importance of rest and alone time. While you're ahead of the pack, take a break to enjoy solitude."
I think either one is a fairly accurate representation of my inner animal, but probably a combination of the two is more accurate! Not sure which animal is more stubborn, but that's the one I would go with. 
Who is your role model and why?
Tough question! I have many. I admire hard work and tenacity and those qualities don't normally come with celebrity, fame or money. First responders and members of our armed forces give selflessly every day to help others and I am eternally grateful for their sacrifice. 
What is your favorite hobby?
I love to shop. I love projects-decorating, remodeling, etc. I love traveling to new places- I love the history and culture, the natural landscapes and mostly meeting new people. Oh, and the food! There are so many beautiful places in the world with so many interesting people. I am interested in having a better understanding of how certain cultures, religions and traditions come to be and intertwine through time. Hearing or imagining how some people get to where they are; by luck, circumstance or deliberate planning is fascinating to me. 
If you had one superpower, what would it be?
The ability to transport time. Go back in time and make different choices, look to the future to see what's next (I have NO patienceJ). I don't have regrets in my life, but it sure would have been cool to buy Google stock 15 years ago!