Part 1 of 3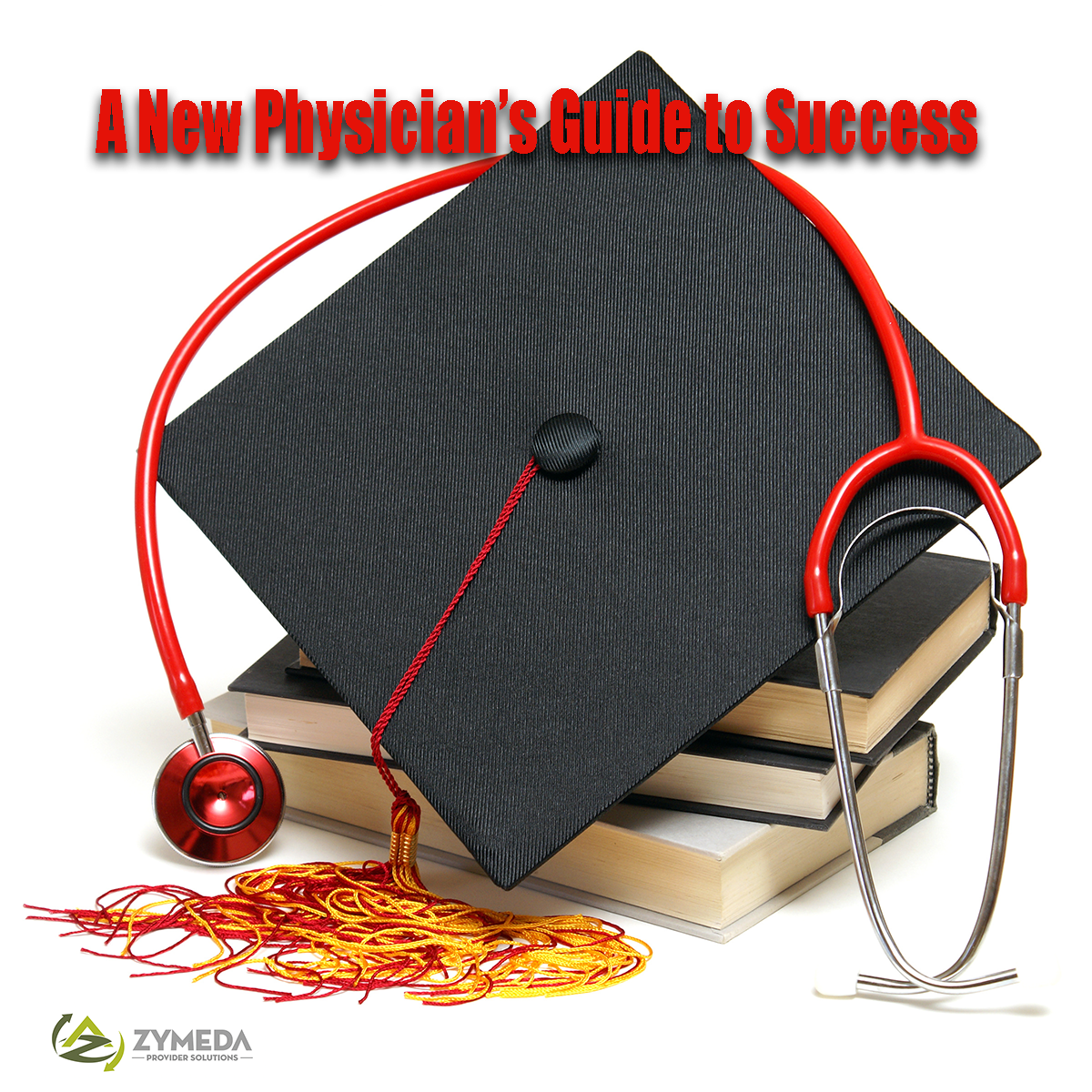 One of the most rewarding aspects of our consultancy at Zymeda is the opportunity we have to regularly present to a wide variety of physician audiences all over Southern California. From financial to practice management topics, we truly enjoy bringing practical and useful information to physicians and their administrative staffs. One of the weightiest topics we often speak on is directed to the new physician – fresh out of his or her fellowship or residency training and trying to figure out what's next. In our neck of the woods, that's a topic that can fill a full day's seminar. So in an effort to bring it to those new providers who might not be able to make a trip out to the Golden State to see us, we're focusing our next few blogs as a series on A New Physician's Guide to Success.
Here's to helping you make the most informed choice for your career in medicine!
Let's get one thing out of the way – selecting a permanent work opportunity after training has ended can be equal parts exhilarating and stressful. Unfortunately, neither end of that spectrum is the best place to be making permanent career decisions and we've seen all too often a new physician enter into a practice opportunity that really isn't the right fit for the doctor or the practice. Your practice decision should be one you enter into for the long-term, thus creating an opportunity for you to grow both professionally and personally.
At the end of the day, it is important to approach a job search systematically, with the some foundational questions already answered:
What do you need to understand before undertaking a job search?

What questions should you ask during your job search?

How do you evaluate a practice opportunity and assess whether it is the right fit for you?

What medical industry issues might impact you as you evaluate new practice opportunities?
Here is a good place to start with answering that first question: What do you need to understand before undertaking a job search? There are actually a variety of answers to this question, none of which is more important than the other. No matter the job, physician or bookkeeper, there is one fundamental human resource issue to consider – just because you are the right candidate for a job opportunity "on paper," it doesn't necessarily mean that the job opportunity is the right fit for you, or for the practice offering it.
In addition, it is also important to understand that a job search for the right fit takes time and substantial focus. But when you've got a plan in place, the effort can be considerably less daunting. In our next blog we'll cover which universal questions you may want to consider asking of each opportunity presented during your job search. When you approach each one with the same initial list of questions, you'll be surprised at how much easier it is to compare and evaluate them against each other when the time comes to pick one.
Give us a call at (951) 656-1500