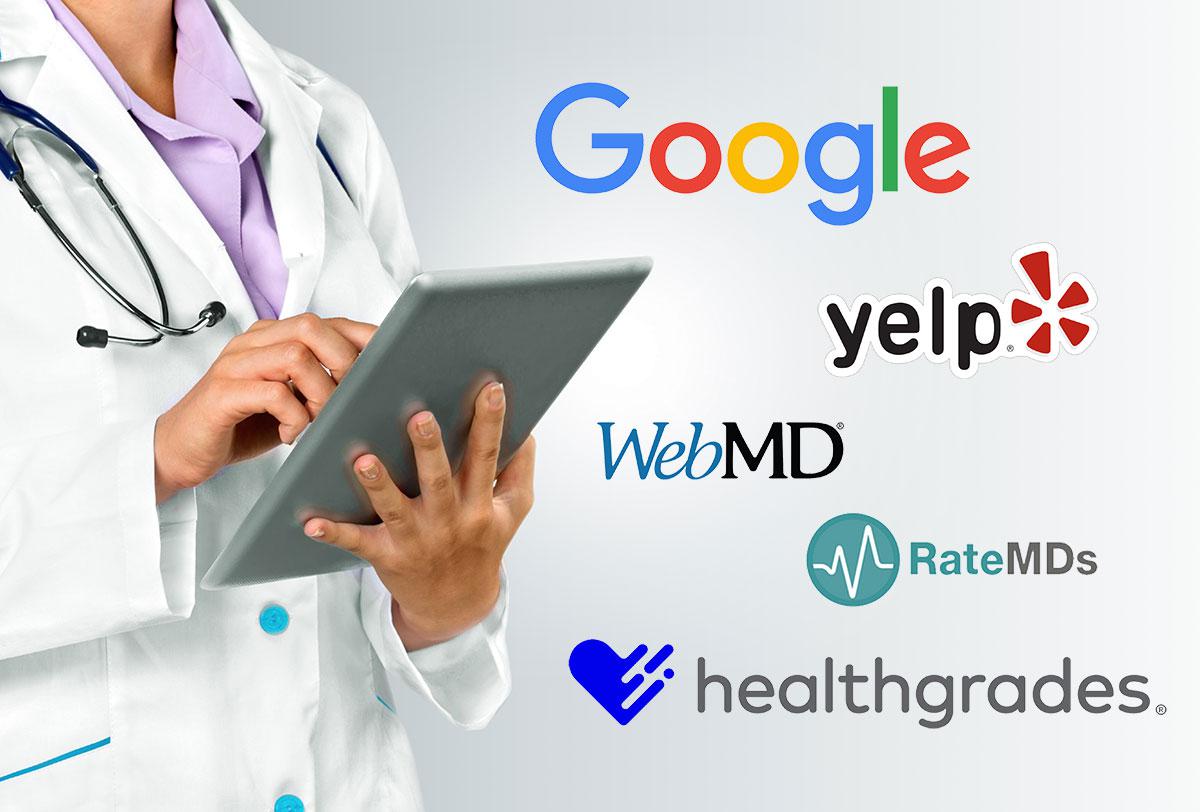 It takes 20 years to build a reputation and five minutes to ruin it. If you think about that, you'll do things differently.
How frequently do you think about your practice's online reputation? Do you know if your online reputation is positive or negative? Do you have a process to capture and manage reviews from your patients? Often, medical practices overlook the importance of their online reputation. But the bottom line – it matters.
According to a recent study, about 82% of Americans read online reviews to evaluate doctors and make a decision about their healthcare and provider choice.
Improving an online reputation starts with developing a growth mindset to manage online reviews. Whether a one to a five-star review, there is something to learn from a patient's feedback.
Step One: Recognize that online reviews are a critical component of managing a successful practice. Review Management needs to be an essential part of your marketing strategy and promote practice growth. Online reviews provide your practice with visibility and credibility. Reviews help your business appear in front of prospective patients on search engines and help them choose you over other providers. Develop a plan to engage patients post care to leave online reviews on the major review sites.
Step Two: Online review tracking is challenging when you consider capturing all of the patient reviews left across all of the major review sites: Vitals, Healthgrades, RateMD's, Google, and Yelp. It's critical that you and your team know when you've received a new online review. Monitoring and responding to all your reviews, both positive and negative, shapes your practice's online reputation. Happy patients who sing your organization's praises deserve written replies and recognition. Make sure your team gets notified by email when any new reviews are posted online.
Step Three: Understand that negative reviews will occur and prepare an office wide policy for mitigation. Craft a prompt response and apologize for the problem, while committing to resolve it constructively. This is not the time to initiate an online war of words. If possible, reach out to the reviewer via phone or email asking to contact the office. Doing so will reduce the overall impact of the review. Developing a consistent process for managing reviews should involve all staff members.
Case Study: An Urgent Care facility had dismal online reviews on major reputation sites, averaging 2.4 stars. The new physician and the new staff wanted to improve their online reputation. We took care of its reputation management and saved its busy front desk staff valuable time and effort. We can do the same for you. By implementing many of the steps above, they received 293 positive reviews over 9 months and the practice has seen a 53% increase in revenues.
Ensure that you and your staff are consistently reviewing your online reputation. Understanding patient sentiment gives valuable insight and a critical component that will help lead to a much healthier practice.