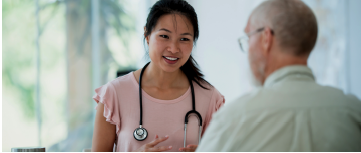 MEDICARE INCREASES PAYMENT FOR COGNITIVE ASSESSMENT AS OF 01/01/2021
Did you know that Medicare reimburses providers for a separate visit to complete cognitive assessments when conducted in the office or via telehealth?
Any clinician eligible to report E&M including physicians (MD and DO), nurse practitioners, clinical nurse specialists, and physician assistants.
Cognitive Assessment & Care Plan Services (CPT code 99483) Start with a 50-minute face-to-face visit that includes a detailed history and patient exam.
Establish a written care plan for the patient that addresses neuropsychiatric and neurocognitive symptoms, functional limitations and referrals to community resources.
For more information on how Zymeda can help you receive accurate reimbursement for the care you provide contact us at www.zymeda.com or (833)214-1501.