Translating a customized care model for a specific demographic of patients into improved patient care outcomes, reduced cost of healthcare, and increased revenue is no easy task, but with the right team establishing the outline, identifying patients through analytics, submitting encounter data, flagging patients and providing detailed clinic status reports, payors will see that patients are receiving the level of care that prevents hospital admissions and improves the health of the whole patient, especially with a population of patients with multiple chronic illnesses.
Phase I - Write a letter of intent that showcases your abilities and appeals to payors' goals.

Phase II - Utilize analytics to identify a population health need.

Phase III - Identify and propose specifics about how you can meet that need and what your resource requirements are.

Phase IV - Implement a wholistic patient care approach and be sure to record and monitor progress and successes.
A medium sized pediatric group with offices in 4 locations felt that a high percentage of their patient population had multiple chronic conditions and consumed a lot of resources for the PMPM agreement. We ran some analytics and performed some market analysis to determine the degree to which this notion was prevalent and discovered that the practice did, in fact, have a high chronically ill population. We approached the payor and suggested that we start a Chronic Care Clinic and set aside a specific set of resources on a dedicated schedule and track and monitor progress with a very intentional set of measures to determine outcomes. The payor agreed to a fairly large grant to help fund the clinic and if the outcomes presented success, the clinic would be reimbursed for the treatment of these patients beyond the PMPM.
Patient outcomes were astonishing! Patients that frequented emergency rooms and inpatient hospital stays were no longer taking those unnecessary trips. Patient care was coordinated between 8 or more specialists and patients were able to make progress that had not been possible before. Patients' mothers sent tearful "Thank You's". This was more rewarding than the newly negotiated agreement. This is truly managing population health by thinking outside of the box.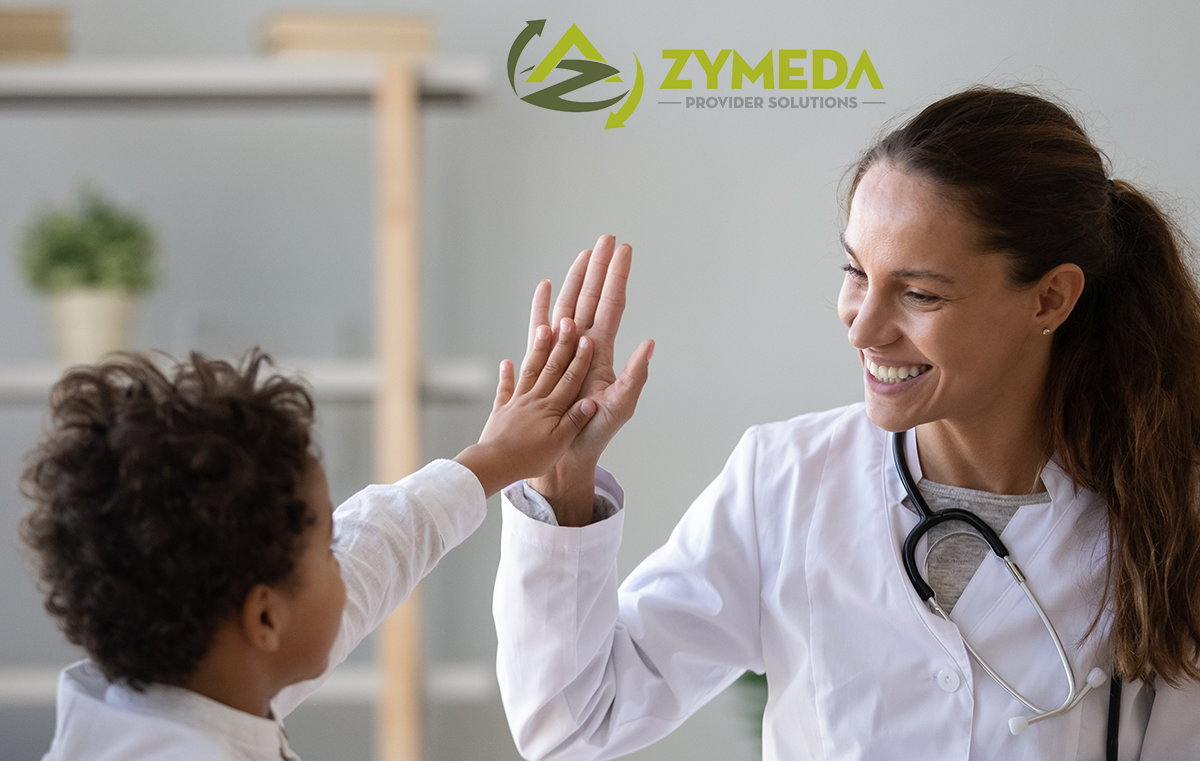 Zymeda — The Right Mix For A Healthy Practice.
Zymeda is committed to positioning independent physician practices for long-term success. We conduct business honestly and ethically, driven by the values of trust, fairness, respect, and accountability.
As a growing company, our firm offers clients a unique level of service — and access to our leadership team and industry experts. Our client partners include a broad range of practices varying in size and specialty.