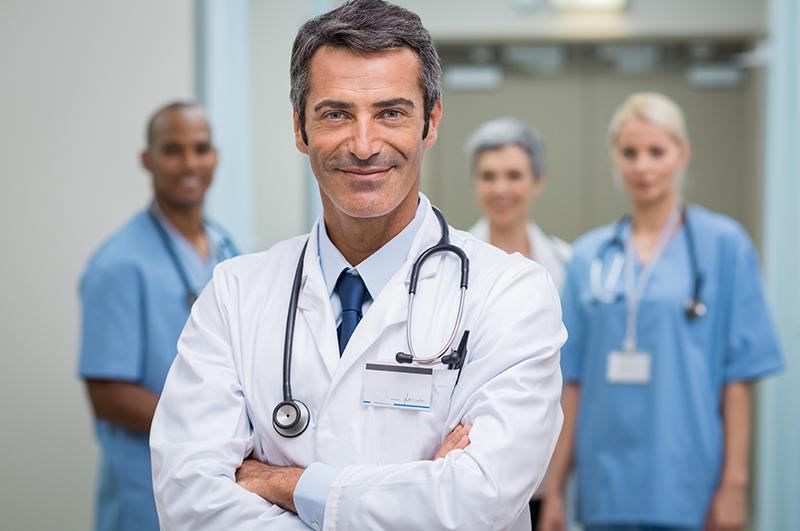 As the lingering COVID-19 pandemic places unprecedented stress on U.S. healthcare workers, data suggest that the country is on the brink of a tsunami wave of change in the healthcare workforce.

One in 5 physicians and 2 in 5 nurses intend to leave their current practice within two years, a new study by the American Medical Association (AMA) suggests.
According to Helene Beilman-Werner, CEO of Zymeda "A number other recent studies indicate over a third of physicians are more than likely to leave their current roles over the next two years." "We are already seeing this come true."
So let's talk about change!
"We have been planning for a rapid shortage of both physicians and nursing staff, positioning new graduates and training staff to assist our clients" she stated.
Since COVID-19 first pummeled the U.S., Americans have been told to flatten the curve to lessen the burden on hospitals. But hospitals have been overwhelmed along with the physicians and staff managing care.
Many health-care workers have lost their jobs during the pandemic, while others can no longer work. However many others are now choosing to leave due to burnout.
The alarm is sounding as healthcare faces an exodus of exhausted and demoralized doctors, nurses and other front-line workers.
Of the one-third of practices reporting burnout-related physician departures or retirements, some of the top causes of that burnout included:
Onerous administrative/paperwork burdens
EHR fatigue
Fighting with insurance companies over prior authorization and other payer requirements
Loss of work-life balance, either from higher volumes amid the COVID-19 pandemic or staffing shortages throughout the care team
Worries about loss of revenue during the pandemic or reimbursement rates not keeping pace with costs of care delivery
Loss of alignment with the organization's mission or vision following an acquisition by a competitor hospital or other entity.
The cost of replacing healthcare staff is enormous. Replacing a qualified physician can run well over $300,000 and likely higher for select candidates. According to the AMA study, the overall cost related to healthcare worker burnout will approach $5 billion dollars annually.
You read that correctly, BILLIONS…
It's Time to Re-Think Your Destiny!
Healthcare has truly been disrupted and things will never be the same after this pandemic, it's time to rethink your role, rethink opportunities, rethink work-life balance, rethink life.
Ideas for Practice Leadership
Interviews with physicians and administrators yielded several suggestions for reducing burnout, boosting moral and minimizing turnover:
Ensure two-way communication with (and formal recognition from) management and administrators.
Minimize administrative burdens for physicians, especially in the EHR.
Optimize physician schedules to provide work/life balance.
Delegate tasks to clinical support members.
Offer more mental health resources, such as peer-to-peer counseling and life coaching.
According to Beilman-Werner, "We are seeing more physicians spending time with family and friends, working on their hobbies, participating in sports and exercising, sleeping more and eating healthy to maintain their happiness and physical health during this period." It's a wonderful step in the right direction.
Zymeda is committed to positioning independent physician practices for long-term success. We conduct business honestly and ethically, driven by the values of trust, fairness, respect, and accountability.