Wow! 10 years! How did we get here?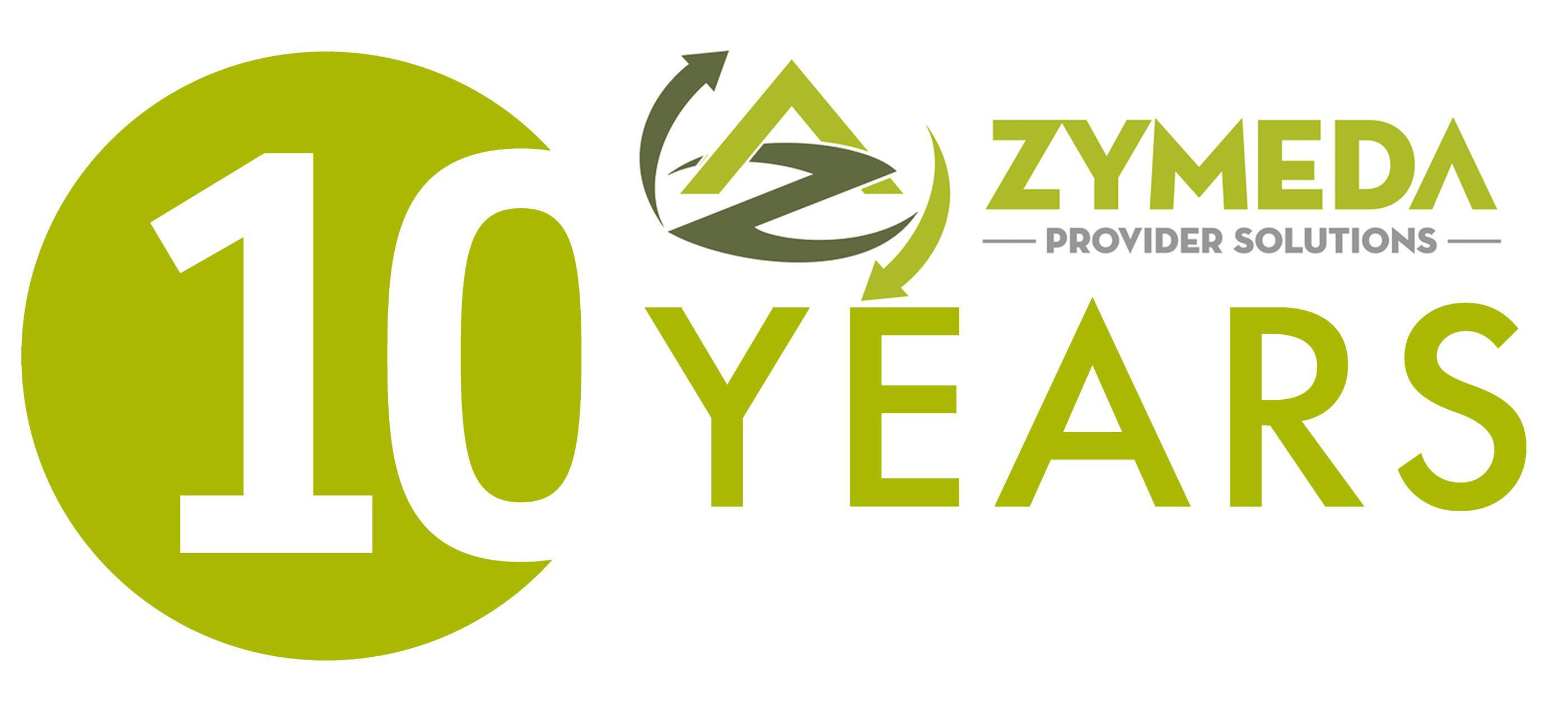 Zymeda Provider Solutions started in 2012 with an office of 350 square feet, 6 employees and 3 clients. And we were glad to have them! Flash forward ten years, we occupy over 7000 square feett and have 62 employees with operations in 4 states!
That's 20 times larger!!

As CEO of this fantastic organization, I would like to give a huge shout of thanks to everyone that helped us get here! Our employees, current and past, we've all learned so much and you have all contributed to our growth. We appreciate the dedication and professionalism you demonstrate each day.
Our clients – we strive to do our best every single day to support your missions, advocate on your behalf and create real solutions to make your practices better. You are the reason we keep doing what we do!
Our families and friends that have supported us throughout these past 10 years...can you believe it? Ten years of helping celebrate our wins and supporting us through some of the struggles (could have done without those!)
Healthcare organizations have experienced their share of celebrations and challenges in recent years and Zymeda is no different. We actively pursue new and better ways to do things. We have implemented Robotic Process Automation for some of the operations, resulting in greater efficiency and allowing our team to spend more time on analytics, strategy and growth.
What's next...we have some pretty great plans and we truly believe the sky's the limit. We just can't wait for what's to come. We continue to look for new opportunities in new markets, including national clients.
We remain committed to helping our client partners face challenges head on while successfully caring for their patients and communities. It's the Zymeda way!